I'm not sure I remember all of our names / No estoy seguro en nuestros nombres
Jump to navigation
Jump to search
I'm not sure I remember all of our names / No estoy seguro en nuestros nombres
Sameen Mahboubi, Oscar Alfonso & Relations
2020
Avocado Seedlings, Stories / Cuentos y Arbolitos de Aguacate
Hello / Hola

Dear Avocados

I'm apparently twenty-seven and a half now which means that I'm older than both of my parents were when I was born. Alas, I currently rent and own nothing that can be called home, am still in school, have no child other than you and your siblings, and like everyone I know am living through a pandemic that we were not planning for.
Through this I've been thinking a lot about expectations and about relationships. About the family members I missed out on as a kid in Vancouver, of the friends I left in order to go to Toronto, and of all of the other folks who have entered, left, remained, or moved on into so many other directions. Honestly, I'm not sure I remember all of our names. As this distance grows, I've been thinking of what stories might already be lost. I hope that through you, some of this will be preserved.
You came to me through a friend, whose family works a fruit stand in the Market in Mixcoac. At least this is who I believe you most likely to be, though there is the chance some of you may have come through my grandmother's dining table, ferried over from the Central de Abastos in the east of Mexico City. I am told that four fifths of the food in this city that is now your home comes through this place. You likely made many friends there, but beyond that I do not know what grove or forest gave rise to you. For this I am sorry.
You are now in pots that I scrounged from my grandmother's patio. They are made from clay and are painted a deep red — not crayola — but a nice red. Parts of them are peeling, and I confess that one is cracked in two places. They have been in this house for as long as I remember. You may not be able to see it yet, but they are formed with plants and palm trees to keep you company. You are growing in these pots surrounded by soil: commercial tree planting soil harvested here in Mexico, as well as the fine dry soil that was pulled from underneath the house you now live in. I have mixed it with tezontle and wood chips — I hope this last detail is not unsettling for you.
I sent out 117 invitations to my relations for stories on your behalf. Some relationships were short but important, others have lasted lifetimes. Some never replied, others were unable to send you something at this time. Some… some I'm sure we'll hear from five months from now when you are older, asking about 'some project,' or wondering if it is now too late. Even now as I write this, I do not know exactly how many stories I might yet read to you over the coming days. Trees grow faster than replies. I hope these stories help you to understand me, yourselves, your world, and our shared relations.
We are after all in a pandemic, so you will hear from the administration who will describe how you, and your fellow plants, might approach this new challenge. You will learn of avocados, family, and forests in far away places, and of stars that sing in search of friendship. You may be asked many questions you might not have answers to. You will hear a great many stories for you, and about you, even if you do not know it yet. Some may be hard to hear.
Through all of this I hope you grow. For now and forever, our children you will be.
Queridos Aguacates

Aparentemente ya tengo 27 años y medio, algo que significa que soy mayor que ambos de mis padres cuando nací, lo que son las cosas. Al momento no alquilo ni soy propietario de nada que se podría llamar un patrimonio, todavía estoy en la escuela, y no tengo descendencia que no sean ustedes, y como todos los que conozco, estoy viviendo una pandemia la cual nos dejo fuera de nuestros planes.
En todo esto, he estado pensando mucho sobre las expectativas y las relaciones, sobre los familiares que extrañé cuando era niño en Vancouver, de las amistades que dejé para irme a Toronto, y de todas las otras personas que han entrado, salido, se han quedado, o avanzado en tantas y otras direcciones. Honestamente, no estoy seguro en nuestros nombres. mientras crece esta distancia, he estado pensando en los cuentos que podrían haberse perdido. Y espero que a travez de ustedes anhelo algo de esto será preservado.
Llegaron a mí por medio de una amiga, cuya familia opera un puesto de frutos en el Mercado de Mixcoac. A lo menos esto es lo que pienso mas probable, ya que hay chance que algunos de ustedes llegaron a mis manos a travez del comedor de mi abuela, llegando desde la Central de Abastos en el oriente de la Ciudad de México. Me dicen que cuatro quintos de la comida consumida en esta ciudad que ahora es su hogar, proviene de éste lugar. Es probable que hicieron muchas amistades ahi, mas allá de eso lamento que no sé que huerto o bosque les proveyó la vida. Por esto, les pido perdón.
Ahora se encuentran en macetas recuperadas del patio de mi abuela, que están hechas de barro y pintadas en un rojo profundo — no uno de crayola — uno bonito. Partes de ellas se están ya descarapelando, y confieso que una esta fracturada en dos lugares, han estado en esta casa desde que yo me acuerde, quizás no lo puedan ver todavía, pero están moldeadas con plantas y palmeras para darles compañía, crecen en estas macetas rodeados de tierra: tierra preparada para arboles que proviene de México, juntada con una tierra fina y seca que se extrajo debajo de la casa en la que ahora viven, lo mezcle con tezontle y pequeños trozos de madera — espero que éste ultimo detalle no les sea inquietante.
Envíe 117 invitaciones a mis diferentes relaciones, pidiéndoles cuentos para ustedes. Algunas de estas relaciones fueron cortas e importantes, otras han durado a lo largo de la vida. Algunas núnca contestaron, otras no pudieron enviar algo en este momento, algunas… pues de algunas estoy seguro que nos tocará oír de ellas en cinco meses cuando sean mas grandes, preguntarán sobre 'algún proyecto,' y se preguntarán si ya es demasiado tarde para aportar. Aun mientras que escribo estoy no estoy seguro exactamente cuantos cuentos me tocará leerles sobre los próximos días. Arboles crecen mas rápido que las respuestas. Espero que éstos cuentos los ayuden a que me conozcan a mí, a ustedes mismos, a nuestro mundo, y a las relaciones que nos enlazan a todos.
Tras todo esto, estamos en una pandemia, entonces les tocará escuchar de la administración quién les va explicar a ustedes y a las otras plantas como se deberían adaptar a estas circunstancias. Van a aprender de aguacates, de familia, y de bosques en lugares lejanos, y de estrellas que cantan en búsqueda de amistad. Quizás recibirán muchas preguntas para las cuales no tendrán respuestas, y escucharán una gran cantidad de cuentos para ustedes, y sobre ustedes, aún si no lo reconocen todavía, algunas serán difíciles de scuchar.
Por medio de esto espero que crezcan, por ahora y para siempre, nuestros niños serán.
Relations / Relaciones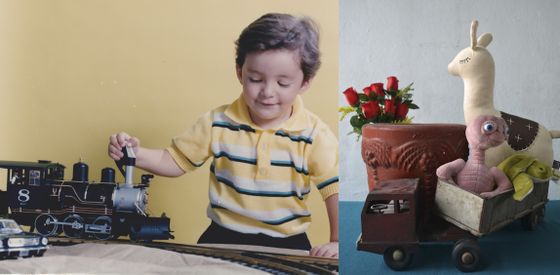 Shared by Andrea Valentine-Lewis (Coming Soon / Proximamente)
Shared by Beau Rhee
Shared by Charlotte
Shared by Christopher Mendoza
Shared by Colin Tatton (Coming Soon / Proximamente)
Shared by Daniel Aguado (Coming Soon / Proximamente)
Shared by Danni Gárate Cubillos
Shared by Davey Samuel Calderon
De Dubravka Sužnjević
Shared by Emny Moghrabi
Shared by Francisco Berlanga
Shared by Giulio
Shared by Jin-me Yoon
Shared by Jesse del Fierro (Coming Soon / Proximamente)
Shared by Joni Cheung
Shared by Joseph
Shared by Keivan Mahboubi
De Laura Andrea López Estrada
De Laura Estrada
Shared by Lily Cryan
Shared by Luis Guerra
Shared by Manojna Yeluri (Coming Soon / Proximamente)
Shared by Maria Hupfield
Shared by Natalie Chan
De Nubia Santiago
Shared by Opal McLean
De Paola Quirós-Cruz
Shared by Philip Leonard Ocampo
Shared by Phoebe Huang
De Ricardo Lira
Shared by Salathiel
De Stephanie Durán Castillo
Shared by Prodpran
The Patio / El Patio
This project was carried out in Mexico City near the former lakeshore of el Lago de Texcoco in the vicinity of the rivers Tacubaya, Becerra, and La Piedad which were progressively buried and entombed in concrete between 1949 and 1956. The patio is near the ruins of Mixcoac, a Mesoamerican settlement dating back to the period when the Valley was overseen by the city of Teotihuacán (400-600 CE), a multi-ethnic city state believed to have likely been populated by Otomi and Nahua peoples. Mixcoac was continually inhabited through to the times of the Mexica and the Triple Alliance of Tenōchtitlān, Texcoco, and Tlacopan, before being abandoned after the Spanish Conquest. Mixcoac forms part of what was then known by the Mexica as Anáhuac, or "that situated near or between waters."
Excavations in the abandoned mesoamerican settlement of Mixcoac began in 1920, at which point the site was known by the teocalli (House of God) of San Pedro de los Pinos, a mound near the old road between Tacubaya and the viceroyal (post-conquest) settlement of Mixcoac. Over the course of the 20th century, the growth of Mexico City would foster great changes in the area, principally focused along Avenida Revolución and Avenida 4 (later Avenida Patriotismo). This culminated in the burial of large portions of the Pyramid of Mixcoac in 1961 under the Periférico: the circumnavigational highway. In 2019, the pyramid was added to the network of archeological zones belonging to the National Institute of Anthropology and History (INAH) and was opened to the public for the first time in August of that year. It is currently the smallest archaeological site in the country that is open to the public.
---

Este proyecto se llevó a cabo en la Ciudad de México cerca de la antigua riviera del Lago de Texcoco, en la cercanía de los ríos Tacubaya, Becerra, y La Piedad cuales fueron entubados en concreto entre 1949 y 1956. El patio se encuentra cerca de las ruinas de Mixcoac, un asentamiento mesoamericano que data del período Teotihucano (400-600 d.c.), una ciudad multi-étnica que probablemente fue poblada por Otomíes y Nahuas. Mixcoac fue poblado hasta los tiempos de los Mexicas y de la Triple Alianza de Tenochtitlán, Texcoco y Tlacopan, antes de ser abandonado después de la conquista. Mixcoac forma parte de lo que en ese entonces se conocía como el Anáhuac, o "lo que se encuentra cerca o entre aguas."
En 1920, iniciaron excavaciones en éste asentamiento mesoamericano que entonces ya se conocía como el teocalli (casa de dios) de San Pedro de los Pinos, un montículo cerca del antiguo camino entre Tacubaya y el pueblo de Mixcoac virreinal. Sobre el transcurso del siglo XX el crecimiento de la Ciudad de México, ocurriendo en ésta zona inicialmente a lo largo de Avenida Revolución y la Avenida 4 (posteriormente Avenida Patriotismo), ejercieron grandes cambios en la zona. Esto se manifestó con el cubrimiento de gran parte de la Pirámide de Mixcoac en 1961 por las obras del Anillo Periférico. En 2019, la Pirámide de Mixcoac se ingresó a la Red de Zonas Arqueológicas del Instituto Nacional de Antropología e Historia (INAH), abriendo al público por primera vez en Agosto del mismo año. Al momento, es una de las zonas arqueológicas más pequeñas del país que se puede visitar.